SÚPER GRILLO  2009, PICKS UP THE ONLY GRAND GOLD MEDAL FOR A SOMONTANO D.O. WINE AT THE CONCOURS MONDIAL DE BRUXELLES
· Súper Grillo 2009, a 50% Cabernet Sauvignon and 50% Syrah, has achieved the highest distinction in this wine competition, one of the most prestigious in the world, which was recently held in Beijing
· Grillo 2010 gained a silver medal in this competition
· The winery, located in Barbastro, is the last in the D.O. area to harvest its grapes and the only one to do so entirely by hand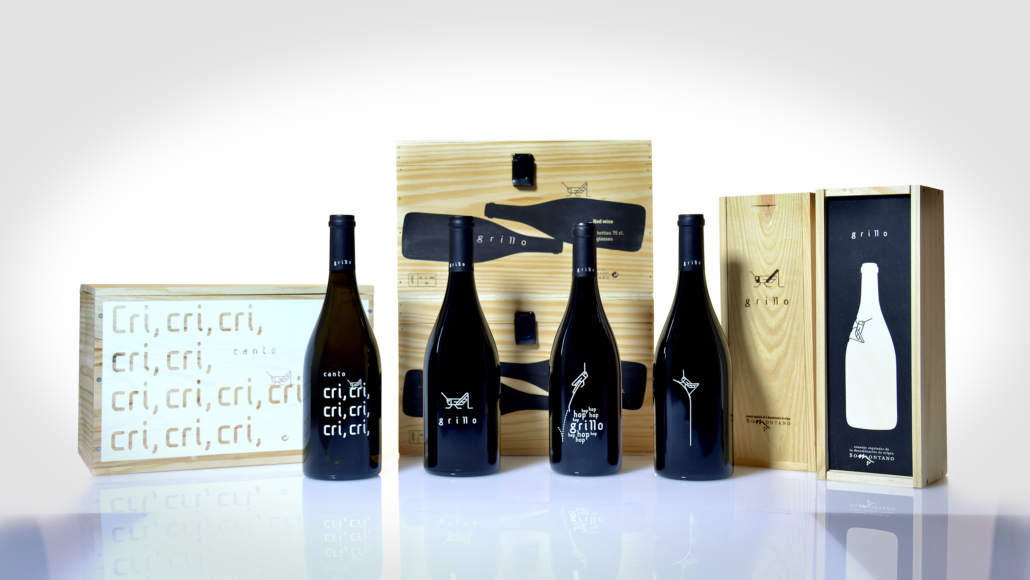 Bodega El Grillo y la Luna, located in the Somontano Designation of Origin, has reason to celebrate.  Two of its wines have just picked up major awards at the Concours Mondial de Bruxelles wine competition, recently held in Beijing and which attracted entries from 9,400 different wines.  The Bodega's award-winning wines are Súper Grillo 2009 and Grillo 2010.  The Súper Grillo 2009 won a grand gold medal, the only Somontano wine to receive this award.  The Grillo 2010, a blend of Syrah, Garnacha and Cabernet Sauvignon, picked up a silver medal.
Súper Grillo 2009, made from 50% Cabernet Sauvignon and 50% Syrah, has therefore achieved the highest distinction in this wine competition, one of the most prestigious in the world, which took place in the Chinese capital from 10 to 13 May.   As well as El Grillo y La Luna's biggest award-winning wine, 21 Spanish wines obtained this medal, of which five are from the Aragon region (four from the Campo de Borja D.O. and one from the Somontano D.O.).
The approach taken by this small Somontano winery, from it harvesting through to its marketing, is very different from that of other wineries in this Designation of Origin.  El Grillo y la Luna is the last to harvest in this D.O. located in the Aragon region, preferring to wait for the maturity levels necessary for its fine wines, and it is the only winery to pick its grapes entirely by hand.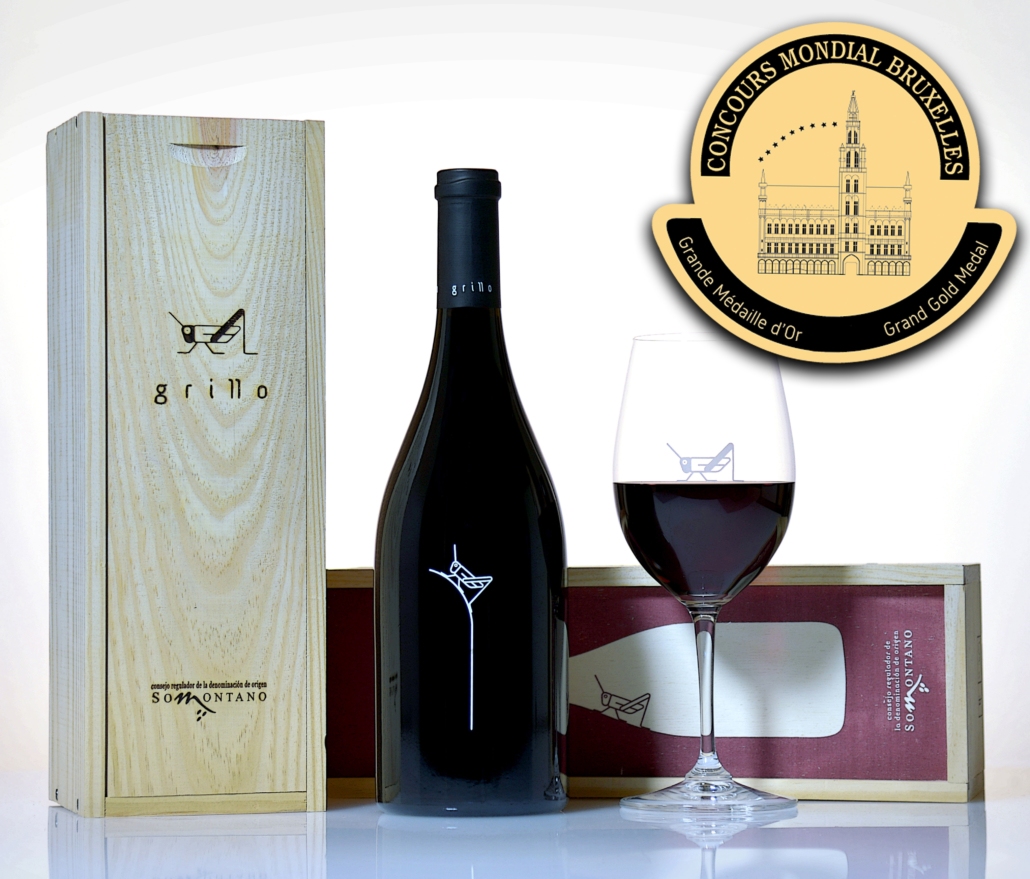 Súper Grillo is El Grillo y la Luna's most special wine and the 2009 vintage is a limited edition of 1,000 bottles. The plot of Cabernet Sauvignon from which it comes is ploughed by a horse (named Obelix) resulting in a better oxygenated and less compacted soil.  In addition, the wines go through a process of "integral fermentation", where the head of the barrel is removed, the barrel is filled with pulp – grapes, must – and then resealed. The grapes ferment inside the barrel for about 14 days and the barrels are rotated manually several times a day throughout the process. E
ach barrel is, in fact, a micro-vinification independent of the others. The result is a wine which is extraordinarily powerful yet soft, round and well-balanced.
El Grillo y la Luna exports 55% of its production and its main markets include Mexico, Switzerland, Taiwan, Canada, Germany, USA, Peru, the United Kingdom, China and Korea.